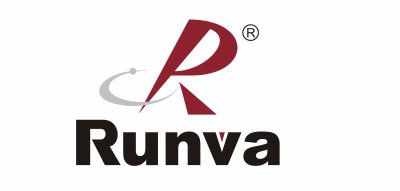 Runva Winches have landed in Australia. These winches may be new to Australia but they have been used around the world for many years. Runva winches are not a rebranded winch, as some makes are. Runva is a genuine winch manufacturer with an excellent track record.
The RUNVA EWX9500-Q, Electric Winch,
with Dyneema winch rope, is the most versatile winch around! With this winch you will get Power, Speed and Reliability. Get one today and put it to the test yourself!
The RUNVA series of winches have been used throughout New Zealand, Asia and the U.S for over 10 years, and now they are available in Australia, giving you the option of quality imported winch, at a very good price. These winches fit well with our motto of Excellent Quality - Excellent Prices.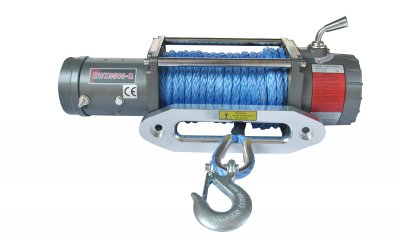 Features of the RUNVA EWX9500-Q…
Rated Line Pull: 9500lb (4309kg)
Gears: Reduction Ratio 110:1. Full Steel Planetary Gears. This is geared for speed, with no compromise on reliability.
Motor: Input Power - 8.6hp/6.4kW (DC12V). Series Wound, Quiet High Performance Motor.
Overall Dimensions: (L) 577mm x (W) 160mm x (H) 215mm
Drum Size: (D) 63mm x (L) 224mm
Solenoids: High quality waterproof competition grade that do not burn out. Complete with heavy gauge electrical wires for fitting.
12V Solenoid = 600A
Rope/Steel: Aircraft grade galvanised Steel (D) 9.2mm x (L) 26m / or High Quality genuine Dyneema Synthetic Rope (D) 10mm x 26m
Weight: With Steel 39kg; With Dyneema 32kg
Braking: Automatic Braking Action. Holds the load when you stop winching
Clutch: Free Spooling. Manual Engage and Disengage
Rope: Either Aircraft grade galvanised steel or genuine Dyneema Synthetic Winch Rope.
Controller: Each winch comes with a heavy duty remote controller.
Wireless: Each winch comes with a pre fitted wireless remote control unit. The receiver is prebuilt into the solenoids.
Fairlead: Stainless Steel 4 way roller fairlead with steel cable / polished aluminium with Dyneema Synthetic rope.
Hook: Clevis Style Safety Hook
Mounting: High Tensile Mounting Bolts Included for easy fitting.
The Runva winches come with a choice of Genuine Dyneema rope or Aircraft grade Steel Cable.
These winches are the genuine RUNVA winches as advertised and discussed on forums around the world!
LIFETIME WARRANTY
All of our Runva Winches carry a Limited Lifetime Warranty against faulty parts and workmanship as set out below. Our number one focus is to make sure you are not without your winch! In the event of a warranty claim we will make sure that your product is repaired in as little time as possible.
The Limited Lifetime Warranty covers the following items/parts on the Winch:
Gearbox
Clutch
Winch Drum
Winch Base Frame
Fairlead (Both Hawse and Roller)
Hand Controller
Winch Hook
The following Winch Components carry a 5 year Warranty:
The following items carry a Limited Warranty:
Galvanised Steel Winch Cable
Dyneema Syntrhetic Winch Rope
Runva Winches are available with Dyneema SK-75 Synthetic Rope or with Aircraft Grade Steel Cable. The synthetic rope option will save 7kgs of weight from the front of your vehicle.
The Runva Winches also come in two different ratings. The standard 9,500lb or the heavy duty 12,000lb version. The heavy duty Ruva 12,000lb winch has a 230:1 gearing ratio which gives it amazing pulling power.
Other Runva models include
Hydraulic 10,000lb
11XP 11,000lb winch with rope. (Has a smaller motor than the 12,000lb so it can fit into tighter areas.)
RockCrawler 9.5XS (Same as the 11XP but with less length in the drum)
The big 17,500lb
The small 3.5 and 4.5 ATV winches
Runva winches come with the new sealed solenoid block. If you want more information about how to wire the solenoid block see
here.
This is also good for when you rewire your Warn winch with the new solenoid block.